Newsletter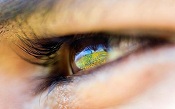 Welcome
Our Office Has Moved To A New Location!
We are pleased to announce that Dr. Scott Yorker has recently moved to a new office in old city Philadelphia and is now accepting patient referrals. He has dedicated his career to treating patients in our community while providing extensive knowledge and care.
Keep a reminder that the office is at a new location from April 1st 2014. We spent the previous nine years in a building about a mile away from our new location -- our old office served us well, but we couldn't be more excited about our new space. We look at this new location as the start of another chapter in our history.
To meet Dr. Yorker or to schedule an appointment, please call (215) 351-1603. New address is 123 Chestnut Street, suite 204 Philadelphia, PA 19106.
Thanks for everyone's support through the years! We are looking forward to see you at the new office!
▶ Wellness Chiropractic Center
123 Chestnut Street, suite 204
Philadelphia, PA 19106
215-351-1603
fax: 215-351-1609
drscottyorker@gmail.com